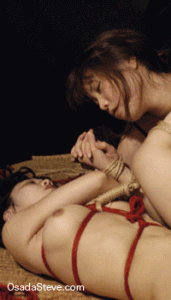 PHOTO & VIDEO CLUB
For the discerning amateur photographer and private collector, Osada Steve will arrange special photo shoots with Japanese models tied in the traditional Japanese style from Kinbaku-bi to sophisticated suspension bondage, posing in a variety of dresses from schoolgirl and other cosplay uniforms to kimono to nude.
Your artistic input and requests for special Shibari styles are welcome.
Dates and times: By appointment
Private (1 person): 60,000yen for 3 hours
Location: Studio SIX (for special locations/studios add rental costs)
Use the contact form to request sample photos of available models.
Check the events page for other video opportunities during regular Studio SIX Kinbaku Live performances.
Please note that these photo & video opportunities are for private collectors and do not include model releases.